Looking to add a furry friend to your family and do something good for the world at the same time? Adopt a pet from a local shelter or organization! Amid the coronavirus pandemic, many facilities in Garden City and environs are still working to fulfill adoptions.
There are thousands of dogs, cats and other animals of all ages and sizes without a home throughout New York — and many are located near you. In the search for a lovable new family pet, consider beginning at a local shelter like Pets4luv Foundation, where Paul the cat is waiting patiently. If you aren't sure if you have time to take care of a pet year round, many shelters also offer opportunities to foster pets until they are placed.
Need some help in your search? Patch and Petfinder have you covered. We create a list each week of all the pets recently put up for adoption in your area. If you're a dog person, you might like Chip, an Australian Cattle Dog / Blue Heeler up for adoption. Or if cats are more your thing, there are several great cats available, too. Click on any listing for more information, or to start the adoption process.
Editor's note: This list was automatically generated using data compiled by Petfinder. Please report any errors or other feedback to [email protected].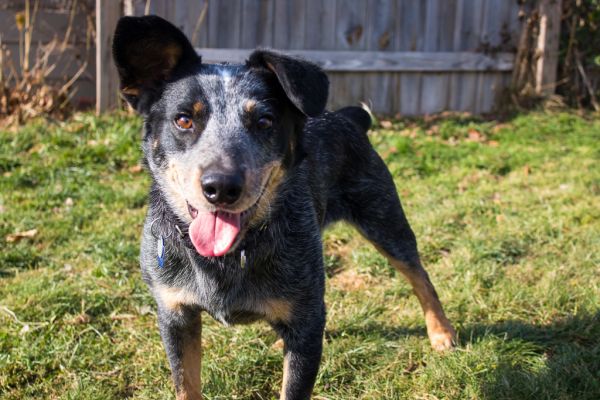 Name: Chip
Species: Dog
Location: Australian Cattle Dog Rescue Association Inc, Hempstead, NY
Age, Size, Sex, Breed: Young, Medium, Male, Australian Cattle Dog / Blue Heeler
Description: "TO CONTACT THE FOSTER HOME, email [email protected]. DO NOT use the Petfinder form. Inquiries don't reach us. Looking for an…" Learn more
---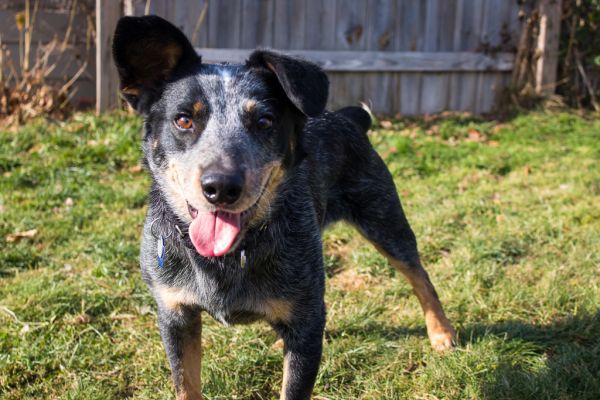 Name: Chip
Species: Dog
Location: Australian Cattle Dog Rescue Association, Hempstead, NY
Age, Size, Sex, Breed: Young, Medium, Male, Australian Cattle Dog / Blue Heeler
Description: "TO CONTACT THE FOSTER HOME, email [email protected]. DO NOT use the Petfinder form. Inquiries don't reach us. Looking for an…" Learn more
---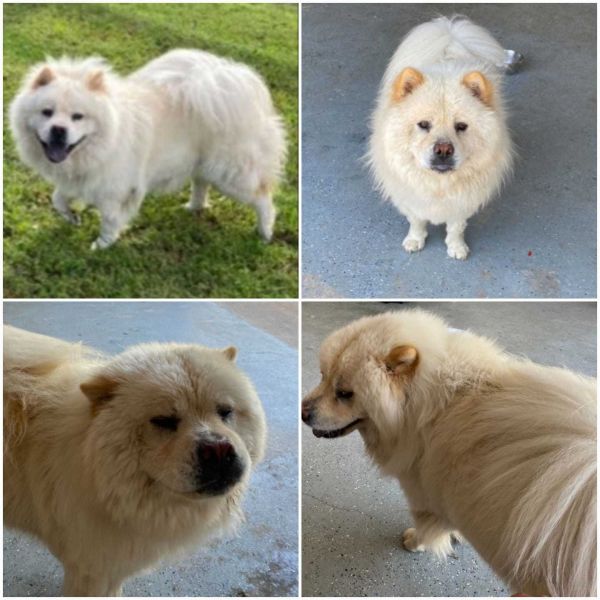 Name: Sophie
Species: Dog
Location: Heart Rescue Group Inc, P.O. Box 1098, New Hyde Park, NY
Age, Size, Sex, Breed: Young, Medium, Female, Chow Chow
Description: "Meet Sophie ! she is a young 2 year old chow chow who is sweet and friendly. Sophie has a…" Learn more
---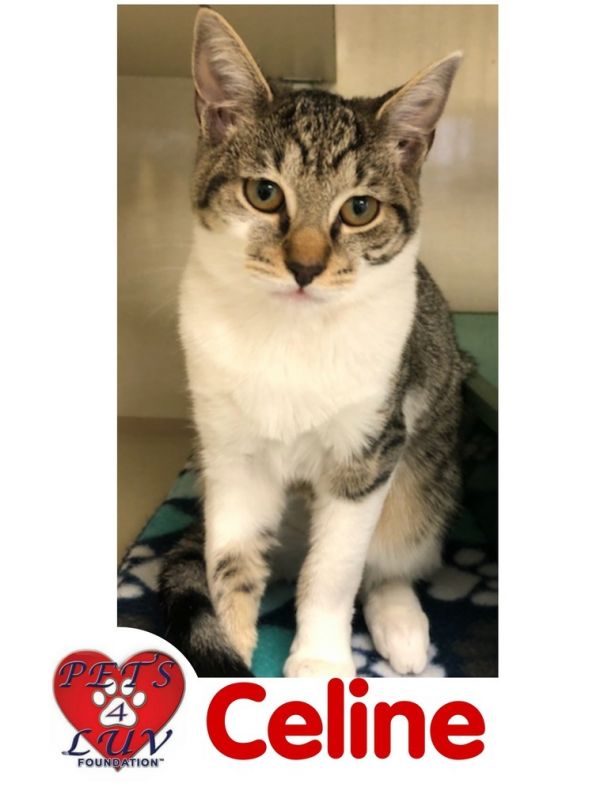 Name: Celine
Species: Cat
Location: Pets4luv Foundation, Westbury, NY
Age, Size, Sex, Breed: Baby, Medium, Female, Domestic Short Hair
---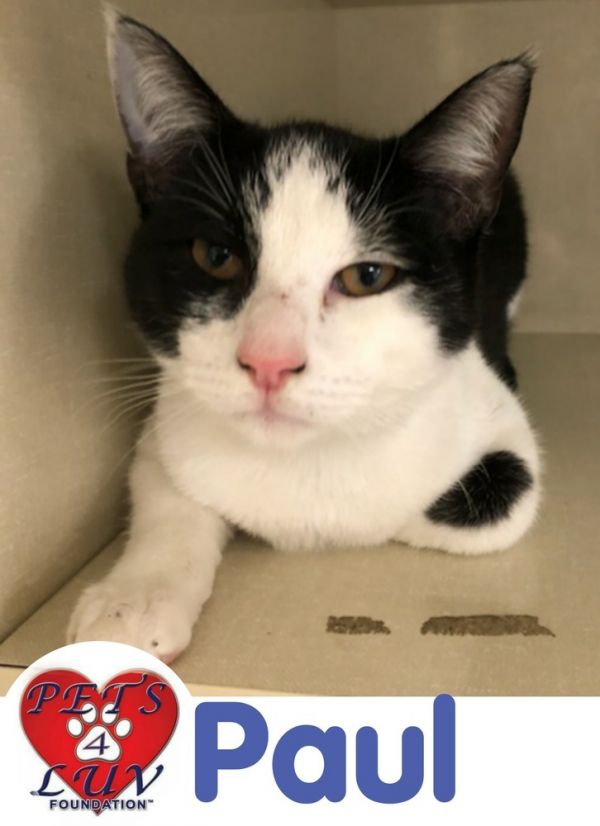 Name: Paul
Species: Cat
Location: Pets4luv Foundation, Westbury, NY
Age, Size, Sex, Breed: Baby, Medium, Male, Domestic Short Hair
---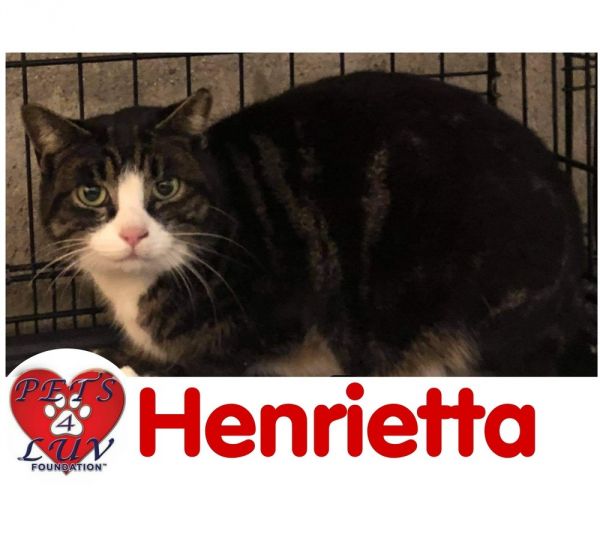 Name: Henrietta
Species: Cat
Location: Pets4luv Foundation, Westbury, NY
Age, Size, Sex, Breed: Baby, Medium, Female, Domestic Short Hair
---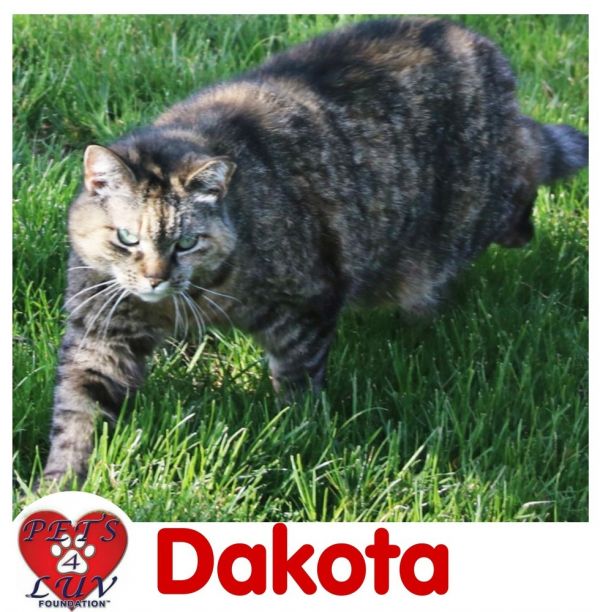 Name: Dakota
Species: Cat
Location: Pets4luv Foundation, Westbury, NY
Age, Size, Sex, Breed: Baby, Medium, Female, Domestic Long Hair
Description: "17YR OLD CAT NEEDS PLACEMENT ASAPPETS4LUV was contacted about a 17 year old cat that is about to lose her…" Learn more
---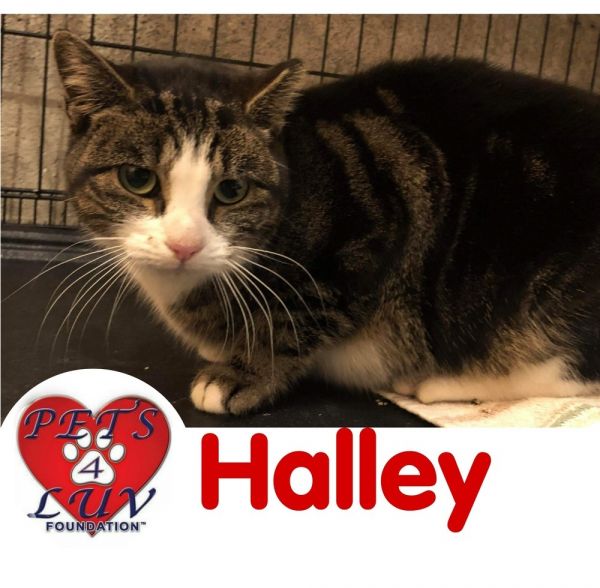 Name: Halley
Species: Cat
Location: Pets4luv Foundation, Westbury, NY
Age, Size, Sex, Breed: Baby, Medium, Female, Domestic Short Hair
---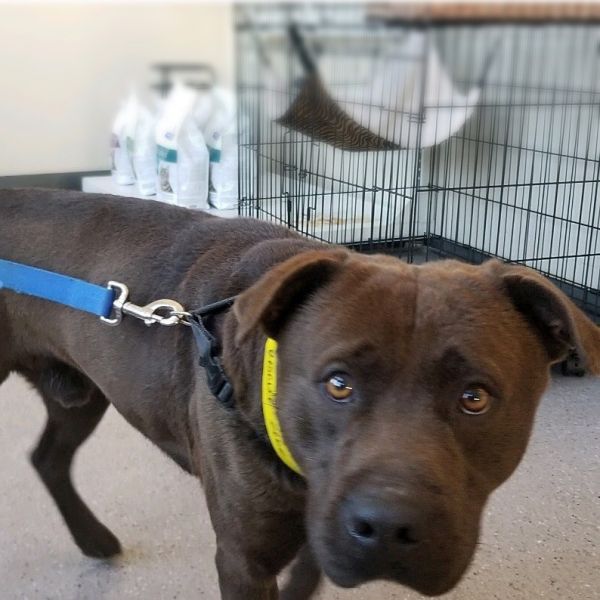 Name: Bailey
Species: Dog
Location: Long Road Home, Manhasset, NY
Age, Size, Sex, Breed: Young, Medium, Male, Labrador Retriever Mastiff Mix
Good With: Kids and dogs
Description: "?Bailey Bailey Bailey? Can you say Hunk of Burning Love ? Bailey is one year old lab and is as…" Learn more
---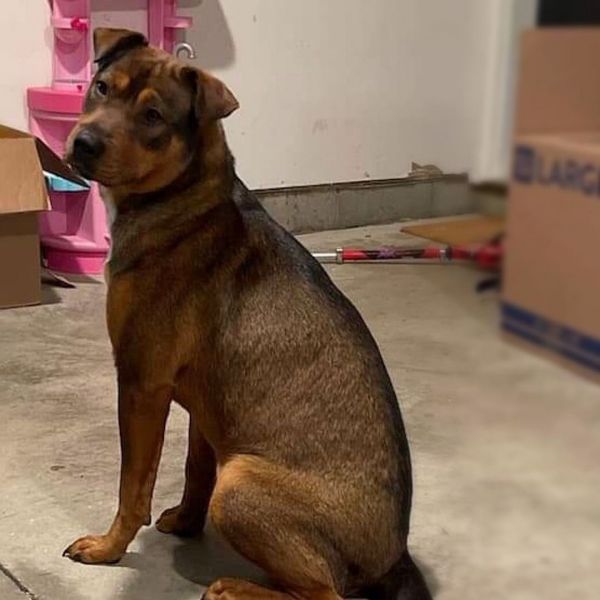 Name: Scooter
Species: Dog
Location: Long Road Home, Manhasset, NY
Age, Size, Sex, Breed: Young, Medium, Male, Shepherd
Good With: Kids and dogs
Description: "Hello friends! Please meet our newest addition-? Scooter ? This stunning one year old boy appears to be a shepherd…" Learn more
---
Name: Brandy
Species: Dog
Location: Long Road Home, Manhasset, NY
Age, Size, Sex, Breed: Young, Medium, Female, Australian Shepherd Labrador Retriever Mix
Good With: Kids and dogs
Description: "Beautiful Brandy is a two year old shepherd/ lab mix. Brandy's a little chubby ? at 65 pounds and needs…" Learn more
---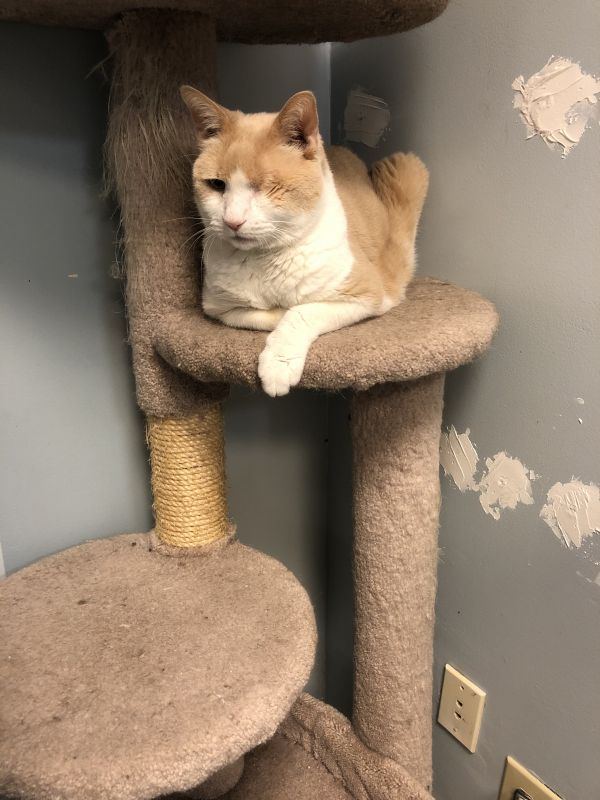 Name: Sparky
Species: Cat
Location: All About Cats Rescue Inc, 111 East Sunrise Hwy, Freeport, NY
Age, Size, Sex, Breed: Senior, Medium, Male, Tabby
---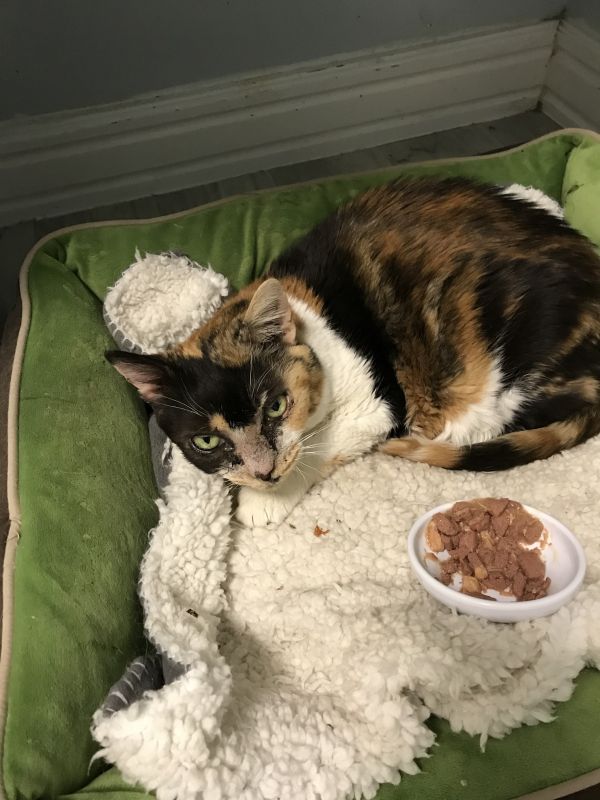 Name: Layla
Species: Cat
Location: All About Cats Rescue Inc, 111 East Sunrise Hwy, Freeport, NY
Age, Size, Sex, Breed: Senior, Medium, Female, Calico
---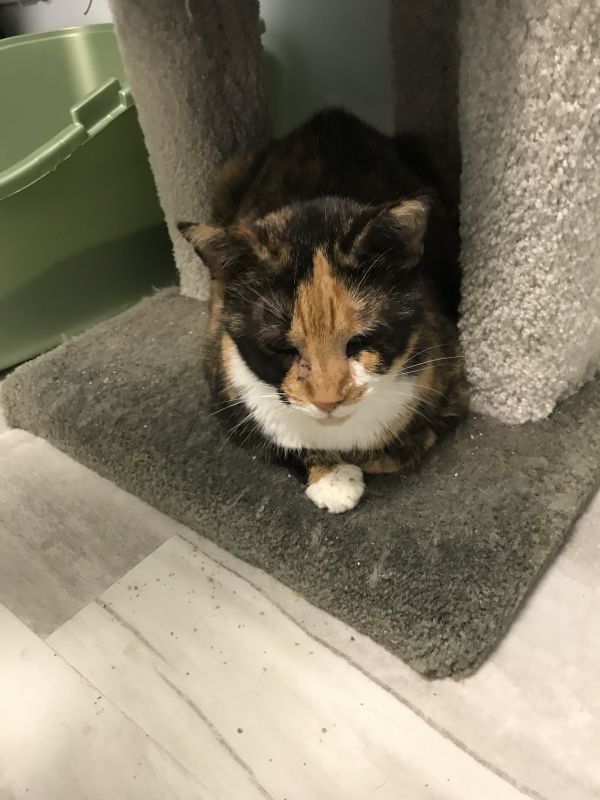 Name: Cali
Species: Cat
Location: All About Cats Rescue Inc, 111 East Sunrise Hwy, Freeport, NY
Age, Size, Sex, Breed: Senior, Medium, Female, Calico
---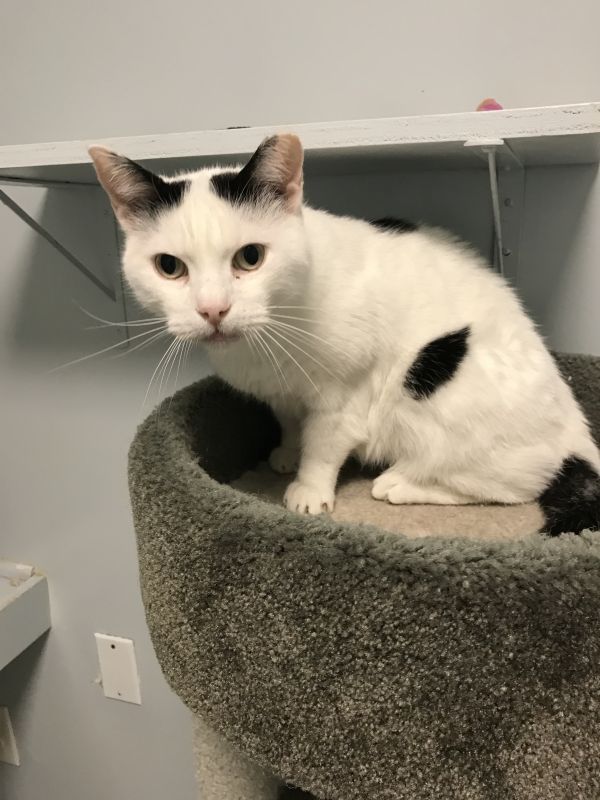 Name: Spotty
Species: Cat
Location: All About Cats Rescue Inc, 111 East Sunrise Hwy, Freeport, NY
Age, Size, Sex, Breed: Adult, Medium, Male, Calico
---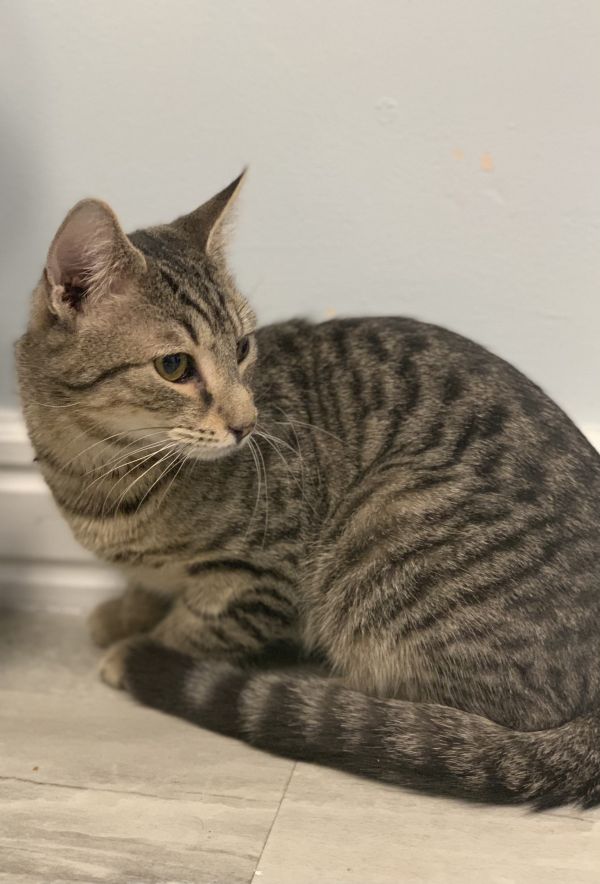 Name: The Flash
Species: Cat
Location: All About Cats Rescue Inc, 111 East Sunrise Hwy, Freeport, NY
Age, Size, Sex, Breed: Baby, Small, Male, Tiger
---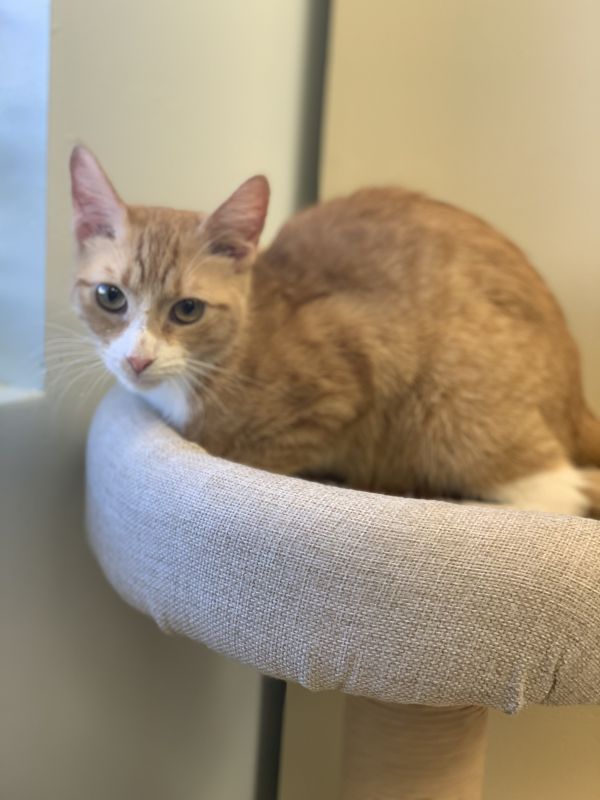 Name: Daisy
Species: Cat
Location: All About Cats Rescue Inc, 111 East Sunrise Hwy, Freeport, NY
Age, Size, Sex, Breed: Baby, Small, Female, Tabby
---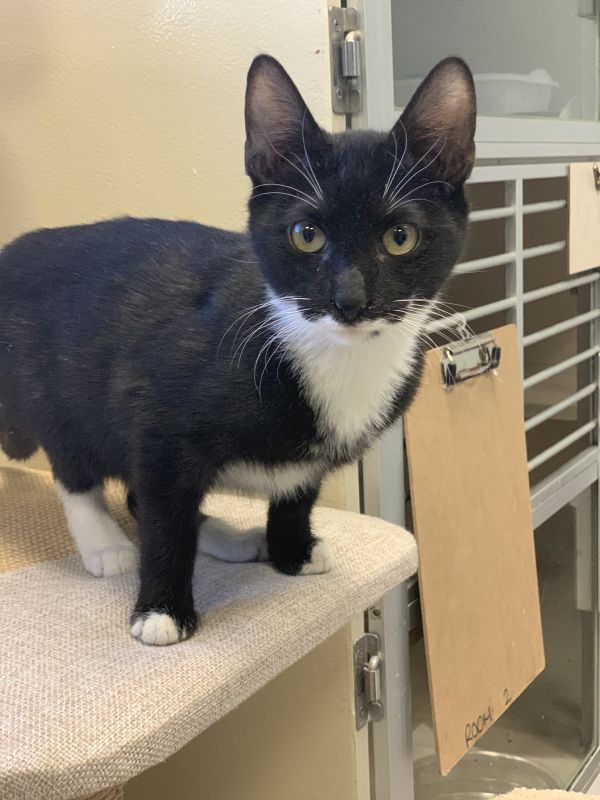 Name: Martin
Species: Cat
Location: All About Cats Rescue Inc, 111 East Sunrise Hwy, Freeport, NY
Age, Size, Sex, Breed: Baby, Small, Male, Tuxedo
---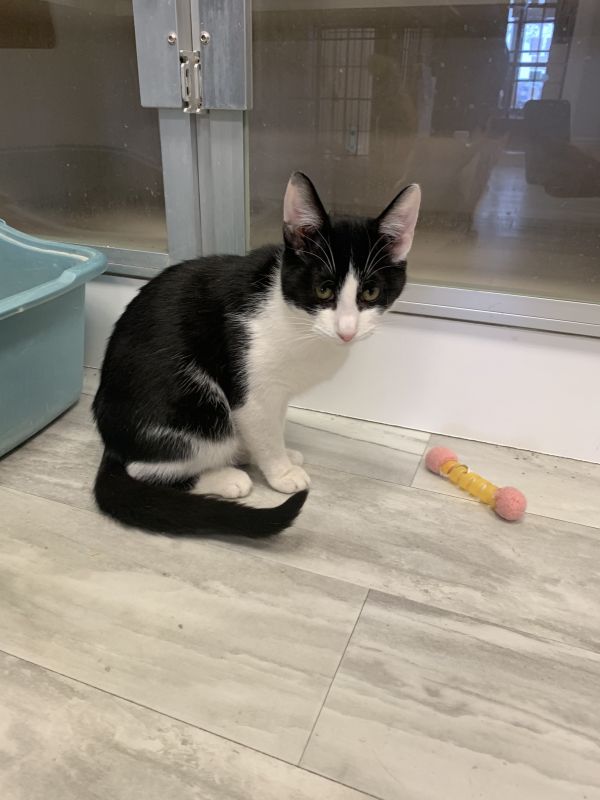 Name: Manny
Species: Cat
Location: All About Cats Rescue Inc, 111 East Sunrise Hwy, Freeport, NY
Age, Size, Sex, Breed: Baby, Small, Male, Domestic Short Hair
---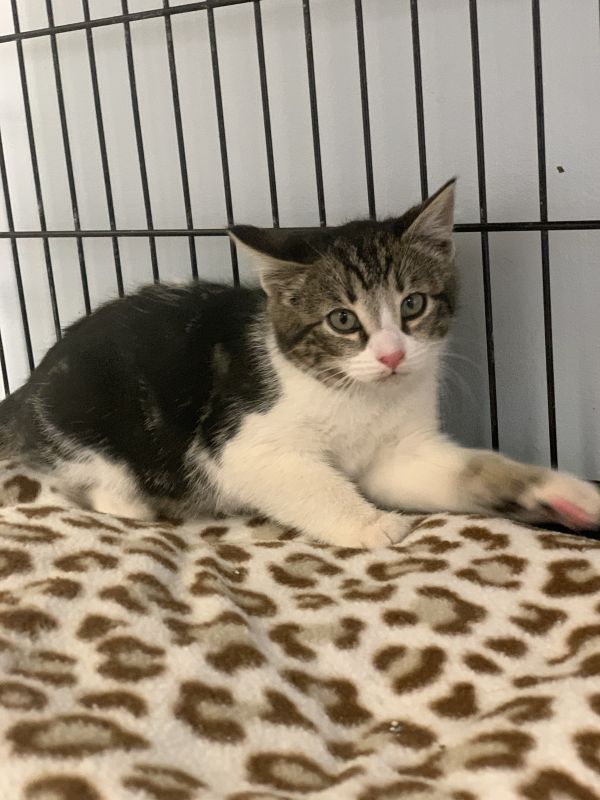 Name: Frodo
Species: Cat
Location: All About Cats Rescue Inc, 111 East Sunrise Hwy, Freeport, NY
Age, Size, Sex, Breed: Baby, Small, Male, Tabby
---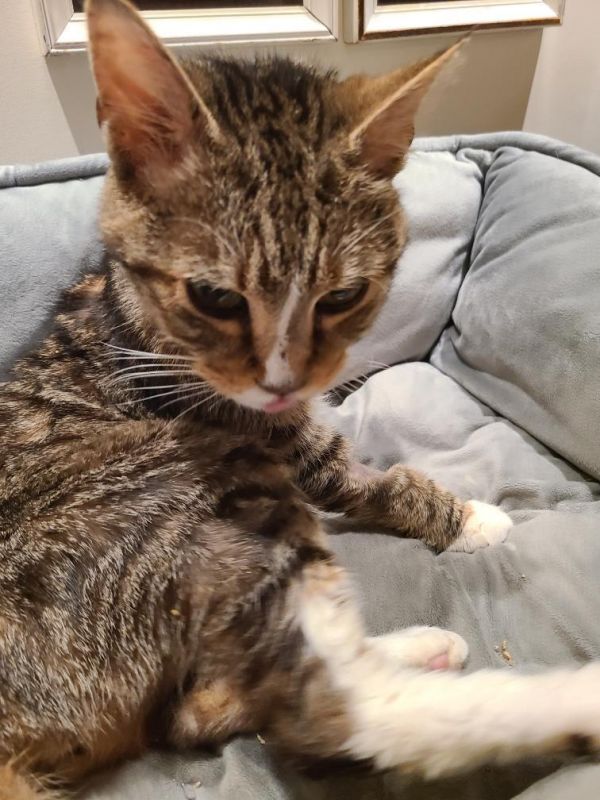 Name: Honey
Species: Cat
Location: All About Cats Rescue Inc, 111 East Sunrise Hwy, Freeport, NY
Age, Size, Sex, Breed: Adult, Medium, Female, Tiger
---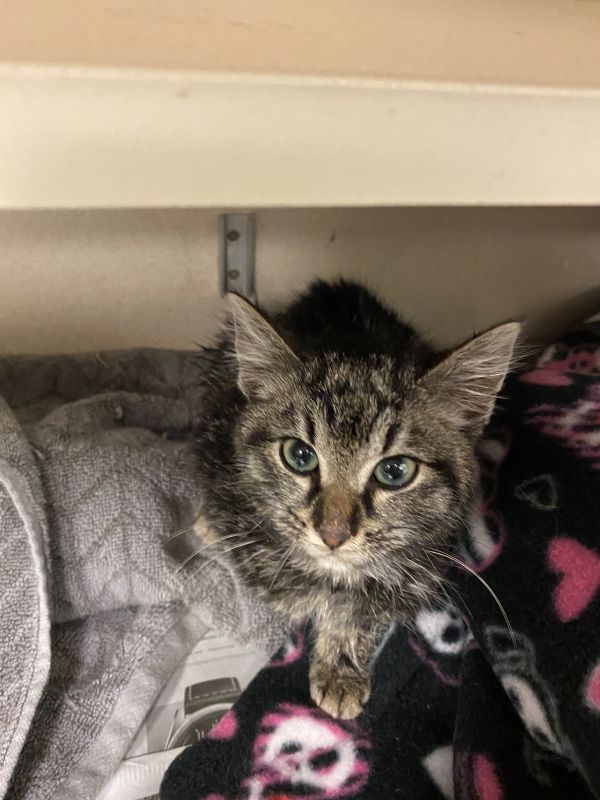 Name: Hunter
Species: Cat
Location: All About Cats Rescue Inc, 111 East Sunrise Hwy, Freeport, NY
Age, Size, Sex, Breed: Baby, Small, Male, Tiger
---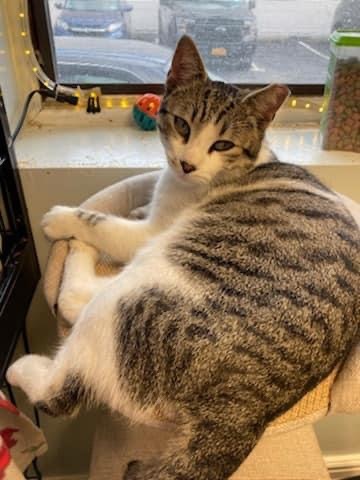 Name: Moe
Species: Cat
Location: All About Cats Rescue Inc, 111 East Sunrise Hwy, Freeport, NY
Age, Size, Sex, Breed: Young, Medium, Male, Tabby
---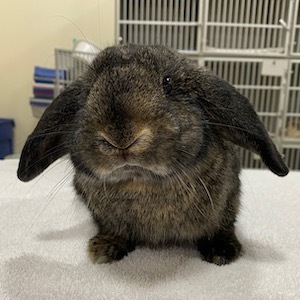 Name: Angelo
Species: Rabbit
Location: Long Island Rabbit Rescue Group, Great Neck, NY
Age, Size, Sex, Breed: Young, Medium, Male, Lop Eared
Description: "Bio coming soon…Our adoption procedure includes a phone interview, home visit, and any necessary education of potential adopters. There is…" Learn more
---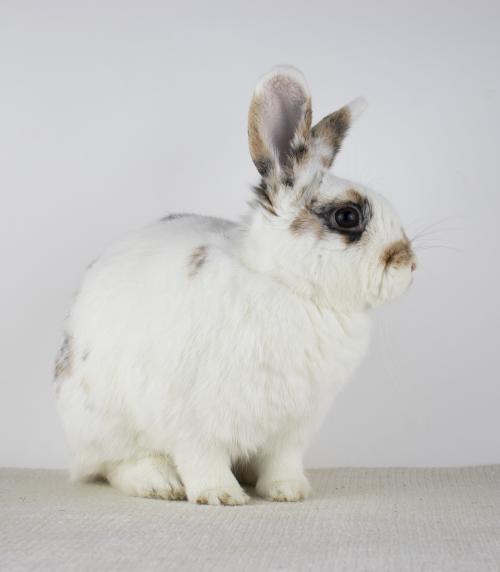 Name: Alice
Species: Rabbit
Location: Long Island Rabbit Rescue Group, Great Neck, NY
Age, Size, Sex, Breed: Young, Medium, Female, Bunny Rabbit
Description: "Alice was found roaming around Southhampton back in August at just 3 months old, and a kind family took her…" Learn more
---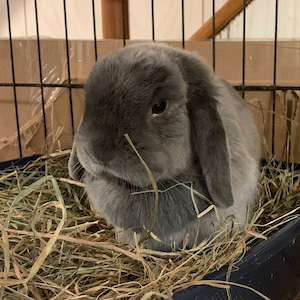 Name: Margo
Species: Rabbit
Location: Long Island Rabbit Rescue Group, Great Neck, NY
Age, Size, Sex, Breed: Adult, Medium, Female, Lop Eared
Description: "Bio coming soon…Our adoption procedure includes a phone interview, home visit, and any necessary education of potential adopters. There is…" Learn more
---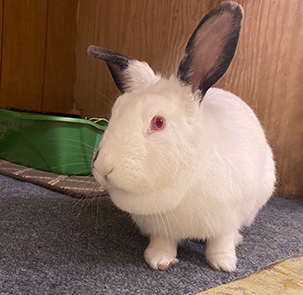 Name: Jeanette
Species: Rabbit
Location: Long Island Rabbit Rescue Group, Great Neck, NY
Age, Size, Sex, Breed: Adult, Large, Female, Californian
Description: "Bio coming soon…Our adoption procedure includes a phone interview, home visit, and any necessary education of potential adopters. There is…" Learn more
---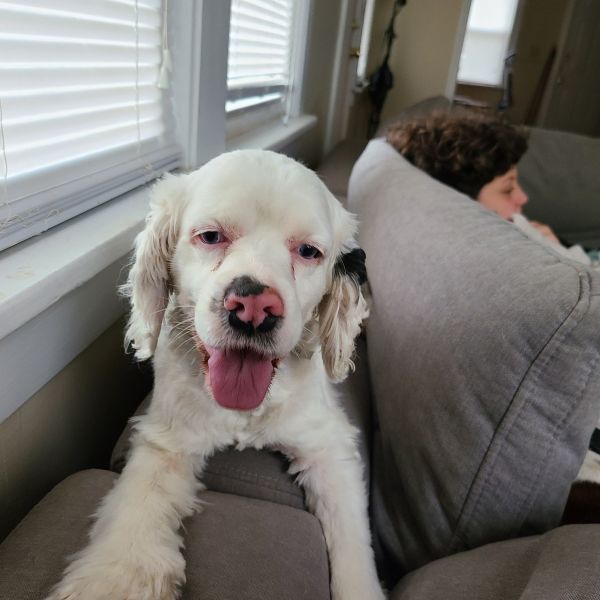 Name: Olaf
Species: Dog
Location: Our Best Friends Rescue, Freeport, NY
Age, Size, Sex, Breed: Young, Small, Male, Cocker Spaniel
Good With: Kids and dogs
Description: "Olaf is a beautiful Cocker Spaniel who was terribly neglected for the first part of his life. Olaf was the…" Learn more
---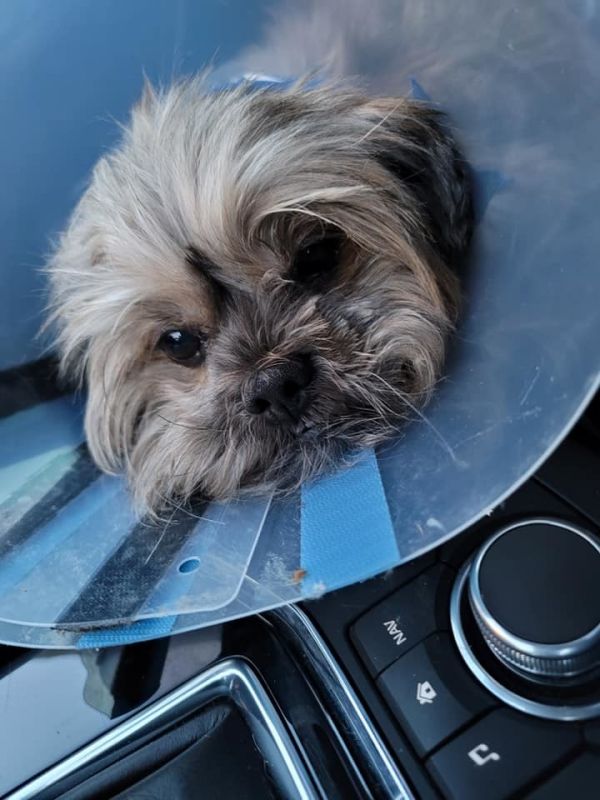 Name: Malachai
Species: Dog
Location: Our Best Friends Rescue, Freeport, NY
Age, Size, Sex, Breed: Senior, Small, Male, Shih Tzu
Good With: Dogs
Description: "Malachai was surrendered by his owner when she took him to the vet because of a tumor on his leg…." Learn more
---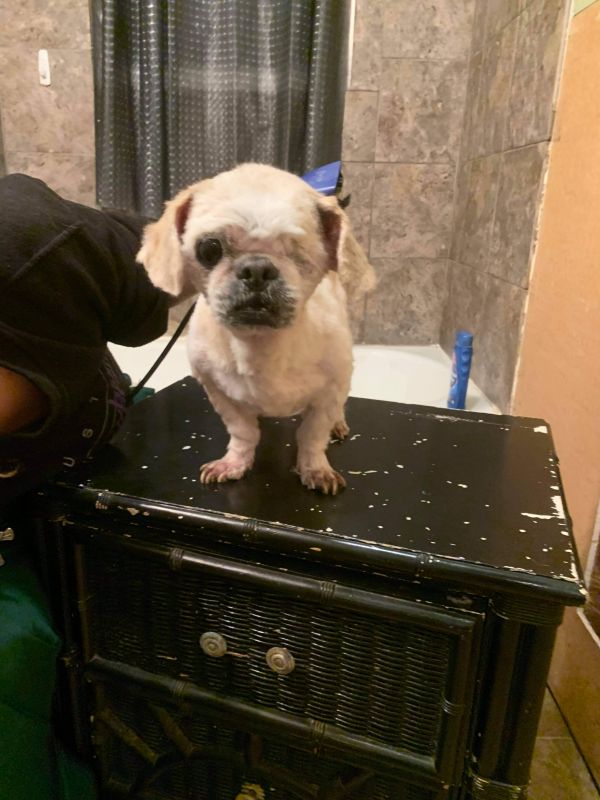 Name: Ollie
Species: Dog
Location: Our Best Friends Rescue, Freeport, NY
Age, Size, Sex, Breed: Adult, Small, Male, Shih Tzu
Good With: Dogs
Description: "Ollie's story is so sad. When we first saw his pictures we were in shock. He had been tied to…" Learn more
---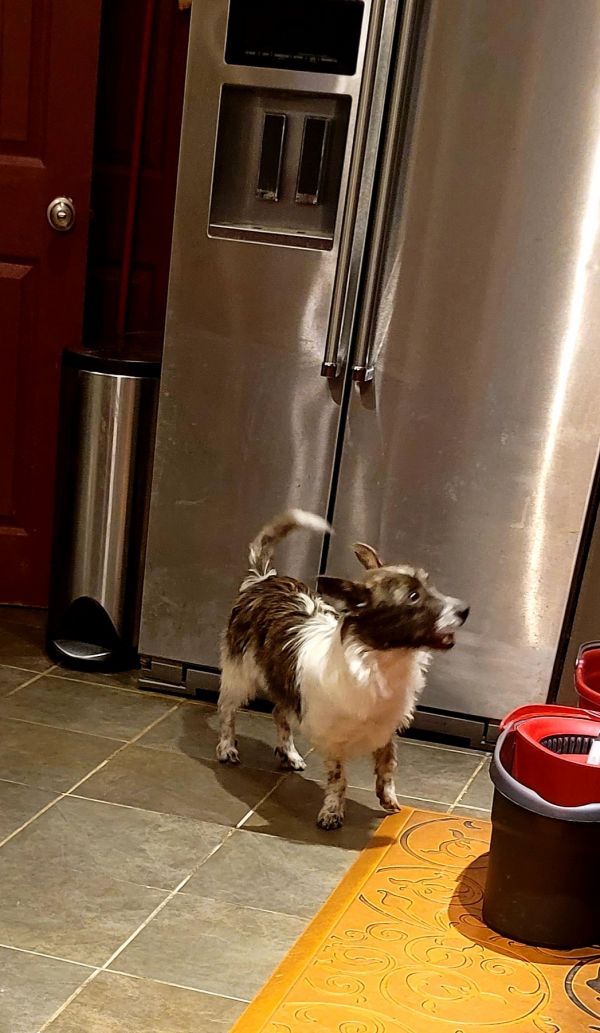 Name: Dixie
Species: Dog
Location: Our Best Friends Rescue, Freeport, NY
Age, Size, Sex, Breed: Young, Small, Female, Corgi Dachshund Mix
Good With: Dogs
Description: "Dixie lived in filth and heat for the first part of her life. Even though she had no idea she…" Learn more
---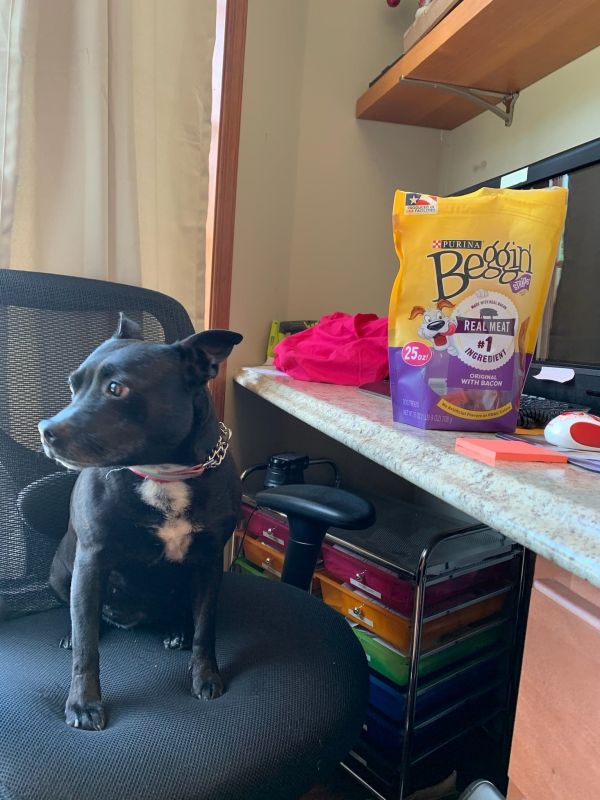 Name: Nala
Species: Dog
Location: Our Best Friends Rescue, Freeport, NY
Age, Size, Sex, Breed: Senior, Medium, Female, Pit Bull Terrier American Staffordshire Terrier Mix
Good With: Kids
Description: "Nala is a beautiful girl that was left at our vets office and has been there for over a year…." Learn more
---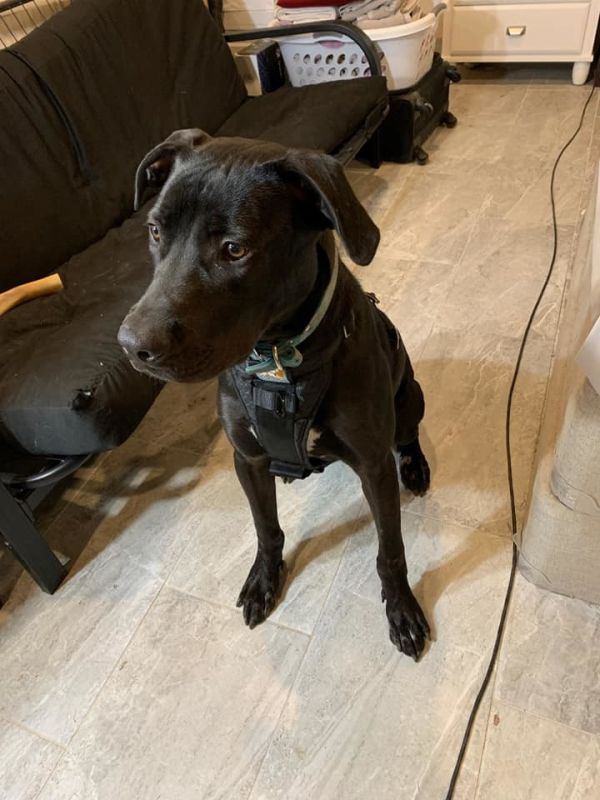 Name: Hulk
Species: Dog
Location: Peytons Safe Haven Inc, Oakland Gardens, NY
Age, Size, Sex, Breed: Young, Large, Male, Mixed Breed
Good With: Kids and dogs
Description: "Welcome Hulk. This handsome boy just turned 1 years old and is about 80 pounds. Unfortunately he needs to find…" Learn more
---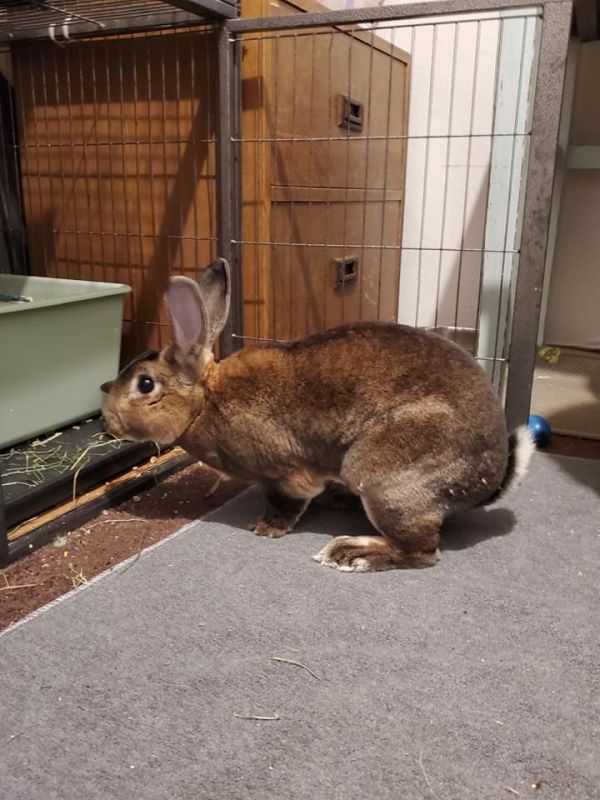 Name: Moose
Species: Rabbit
Location: Peytons Safe Haven Inc, Oakland Gardens, NY
Age, Size, Sex, Breed: Young, Medium, Male, Rex
Good With: Kids, dogs and cats
Description: "Sweet Moose is available for adoption. He is about 10 months old and 6 pounds. We think he is a…" Learn more
---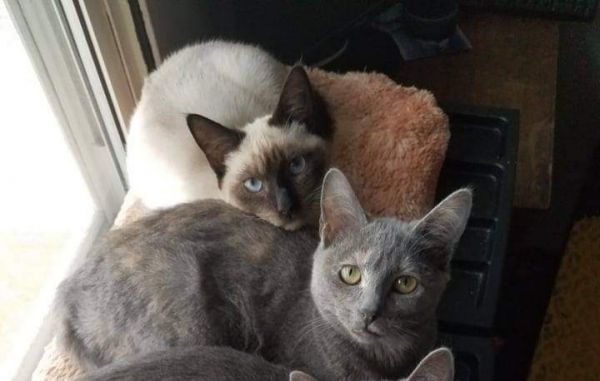 Name: Cotton and Candy
Species: Cat
Location: Peytons Safe Haven Inc, Oakland Gardens, NY
Age, Size, Sex, Breed: Young, Medium, Female, Siamese Dilute Tortoiseshell Mix
Good With: Kids, dogs and cats
Description: "Cotton and Candy are sisters I rescued from Texas. They are extremely bonded and will ONLY be adopted together. They…" Learn more
---
Name: Toby
Species: Cat
Location: Bobbi And The Strays, 2 Rider Place, Freeport, NY
Age, Size, Sex, Breed: Adult, Medium, Male, Domestic Short Hair
Description: "From his dreamy green eyes to his gorgeous patterned coat, Toby is the whole package! He's got a great personality…" Learn more
---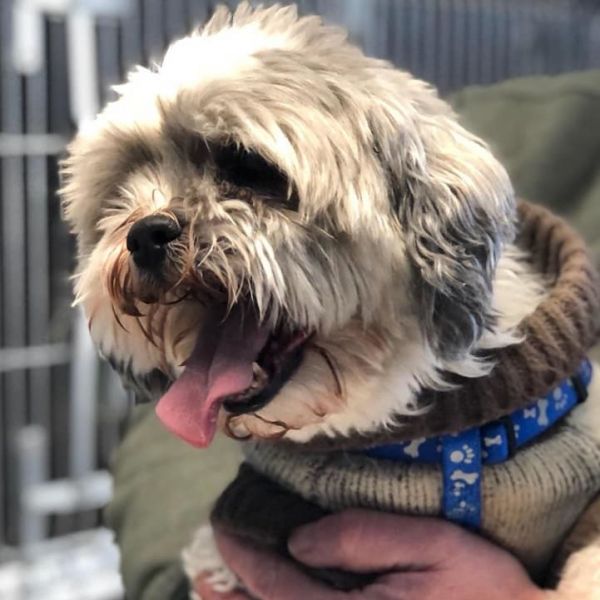 Name: Oreo
Species: Dog
Location: Bobbi And The Strays, 2 Rider Place, Freeport, NY
Age, Size, Sex, Breed: Senior, Small, Male, Shih Tzu Poodle Mix
Description: "Oreo really needs a friend right now. His owner has passed away and he is in search of a new…" Learn more
---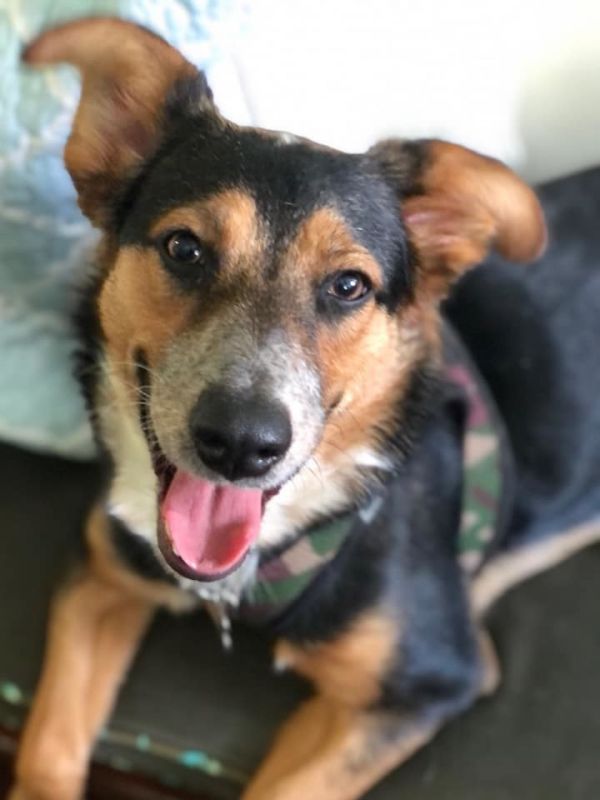 Name: Marley
Species: Dog
Location: Bobbi And The Strays, 2 Rider Place, Freeport, NY
Age, Size, Sex, Breed: Baby, Medium, Female, Australian Shepherd Australian Cattle Dog / Blue Heeler Mix
Good With: Kids
Description: "Marley will need to live in an active household because she is a very active pup! She will flourish in…" Learn more
---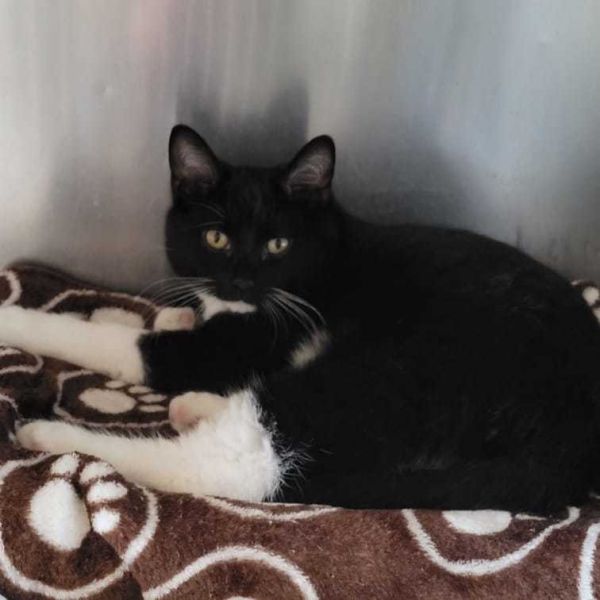 Name: Garcia
Species: Cat
Location: Bobbi And The Strays, 2 Rider Place, Freeport, NY
Age, Size, Sex, Breed: Baby, Medium, Male, Domestic Short Hair
Description: "Little Garcia was rescued from a life on the street and is now safe with us. He's ready to go…" Learn more
---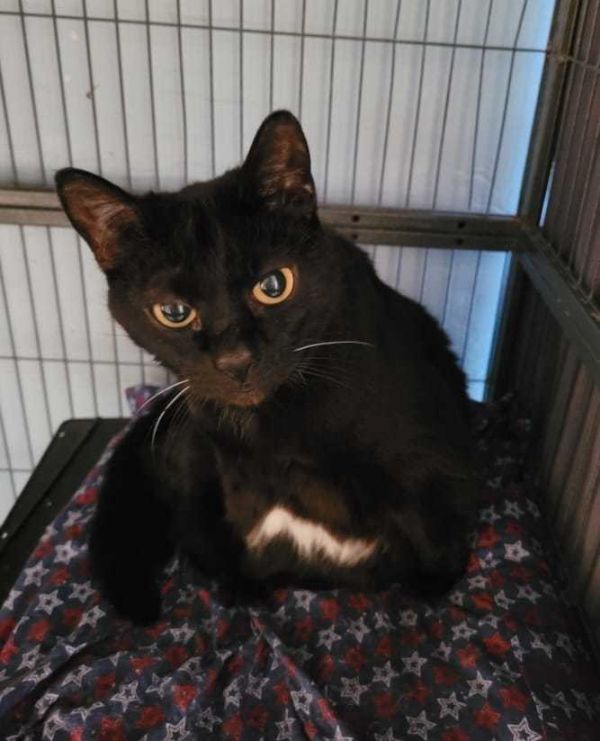 Name: Diva
Species: Cat
Location: Bobbi And The Strays, 2 Rider Place, Freeport, NY
Age, Size, Sex, Breed: Senior, Medium, Female, Domestic Short Hair
Description: "Diva is almost 12 years old and is now in search of a new forever home. Her owner passed away…" Learn more
---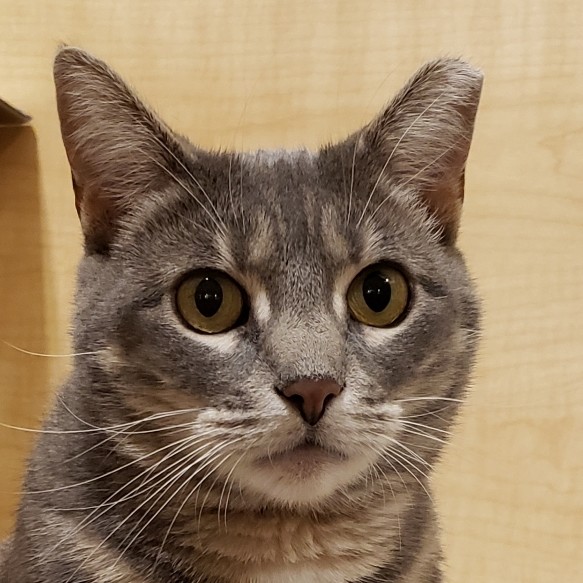 Name: Gigi
Species: Cat
Location: Valley Cats And Friends Animal Rescue Inc, Valley Stream, NY
Age, Size, Sex, Breed: Adult, Medium, Female, American Shorthair
Good With: Cats
Description: "GG is a diva. She is extremely sweet and affectionate when she wants to be. But when she's not feeling…" Learn more
---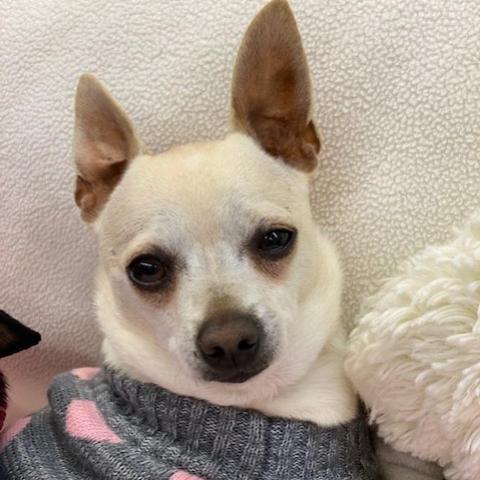 Name: Bianca
Species: Dog
Location: Bideawee, 3300 Beltagh Avenue, Wantagh, NY
Age, Size, Sex, Breed: Adult, Small, Female, Mixed Breed
Description: "This beautiful little sweetie is named Bianca! She arrived to us with her sibling, Bubbles, a short time ago, after…" Learn more
---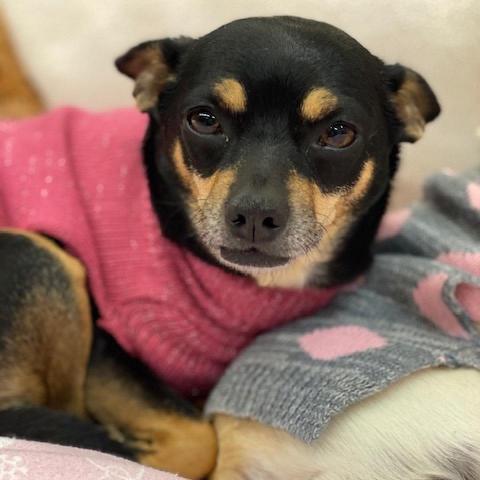 Name: Bubbles
Species: Dog
Location: Bideawee, 3300 Beltagh Avenue, Wantagh, NY
Age, Size, Sex, Breed: Adult, Small, Female, Mixed Breed
Description: "This beautiful little sweetie is named Bubbles! She arrived to us with her sibling, Bianca, a short time ago, after…" Learn more
---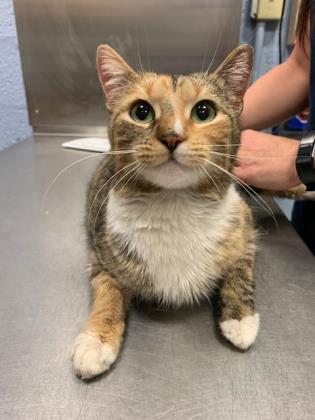 Name: Lovebug
Species: Cat
Location: Town Of Hempstead Animal Shelter, 3320 Beltagh Avenue, Wantagh, NY
Age, Size, Sex, Breed: Adult, Medium, Female, Domestic Short Hair
---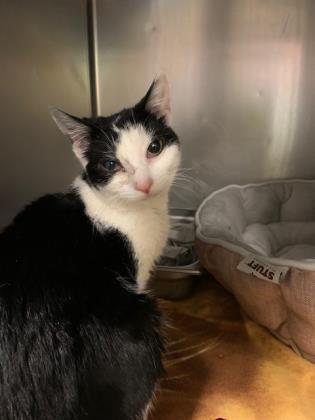 Name: Veggie
Species: Cat
Location: Town Of Hempstead Animal Shelter, 3320 Beltagh Avenue, Wantagh, NY
Age, Size, Sex, Breed: Adult, Medium, Female, Domestic Short Hair
---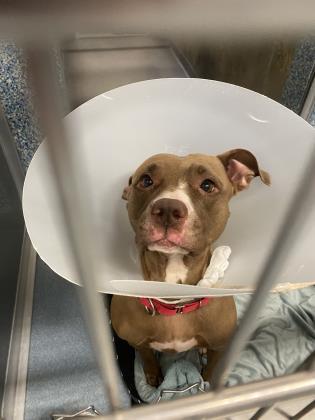 Name: Saffron
Species: Dog
Location: Town Of Hempstead Animal Shelter, 3320 Beltagh Avenue, Wantagh, NY
Age, Size, Sex, Breed: Adult, Medium, Female, Terrier Mixed Breed Mix
Description: "Meet Saffron – This 5 year old female terrier mix was found as a stray in January 2021. Saffron is…" Learn more
---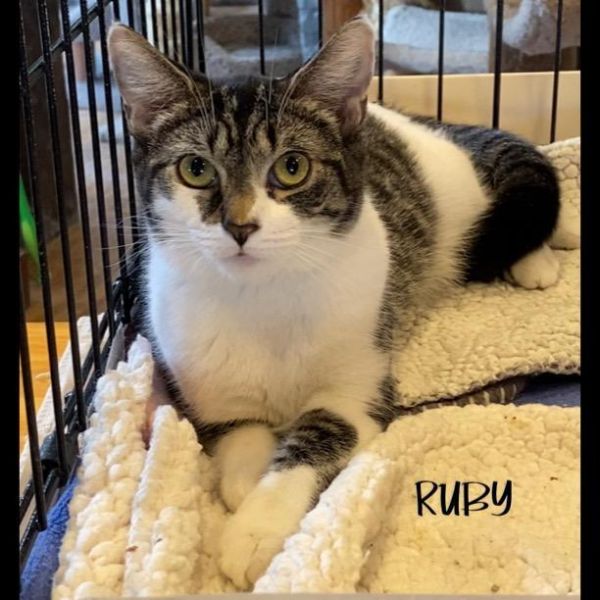 Name: Ruby
Species: Cat
Location: Humane Urban Group, PO Box 4025, Great Neck, NY
Age, Size, Sex, Breed: Baby, Medium, Female, Domestic Short Hair
Description: "This sweetie pie is Ruby, an adorable, loving, affectionate and gentle little girl. Ruby, who was born May 7, 2020,…" Learn more
---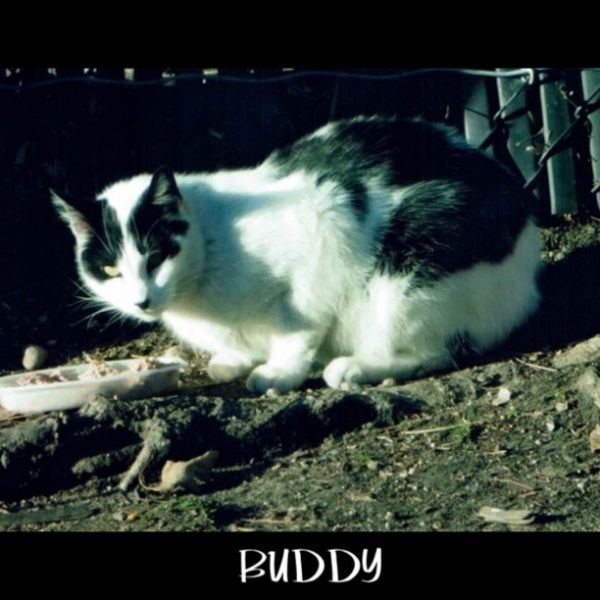 Name: Buddy
Species: Cat
Location: Humane Urban Group, PO Box 4025, Great Neck, NY
Age, Size, Sex, Breed: Young, Medium, Male, Domestic Short Hair
Description: "This strapping young man is Buddy. Buddy was in a colony and unfortunately the colony's dedicated and caring feeder recently…" Learn more
---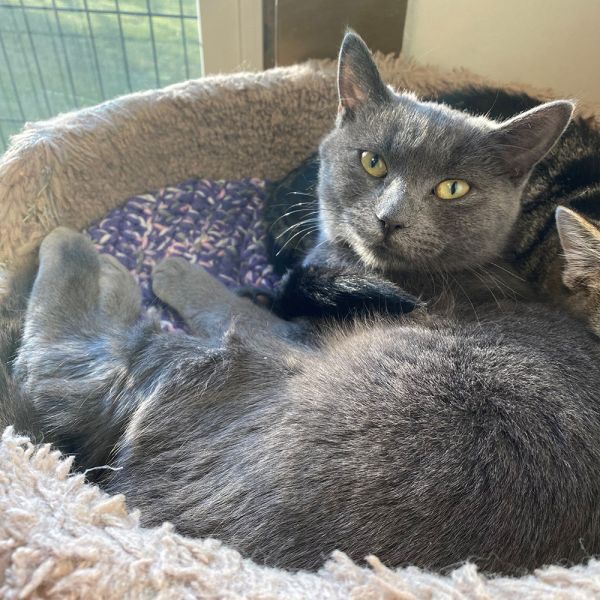 Name: Gwendolyn
Species: Cat
Location: North Shore Animal League America, 25 Davis Avenue, Port Washington, NY
Age, Size, Sex, Breed: Young, Small, Female, Domestic Short Hair
Description: "Gwendolyn is at our Adirondack Region Cat Adoption Center in Glens Falls, NY. Gwendolyn is a petite and shy grey…" Learn more
---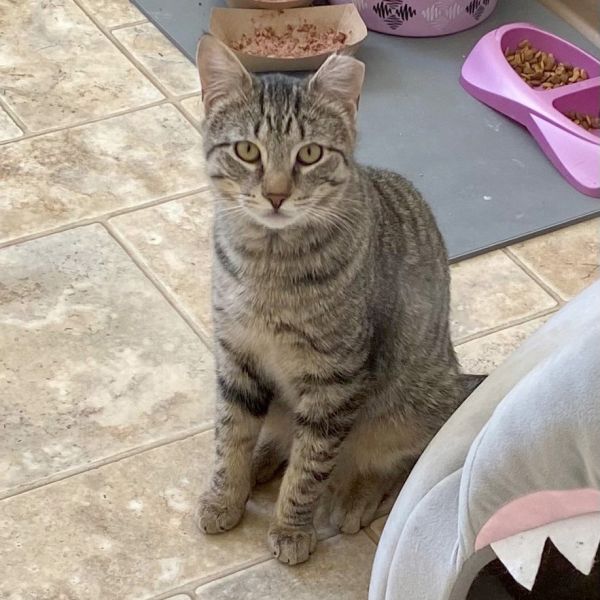 Name: Solomon
Species: Cat
Location: North Shore Animal League America, 25 Davis Avenue, Port Washington, NY
Age, Size, Sex, Breed: Young, Small, Male, Domestic Short Hair
Description: "Solomon is at our Adirondack Region Cat Adoption Center in Glens Falls, NY. When Solomon first arrived, rescued from the…" Learn more
---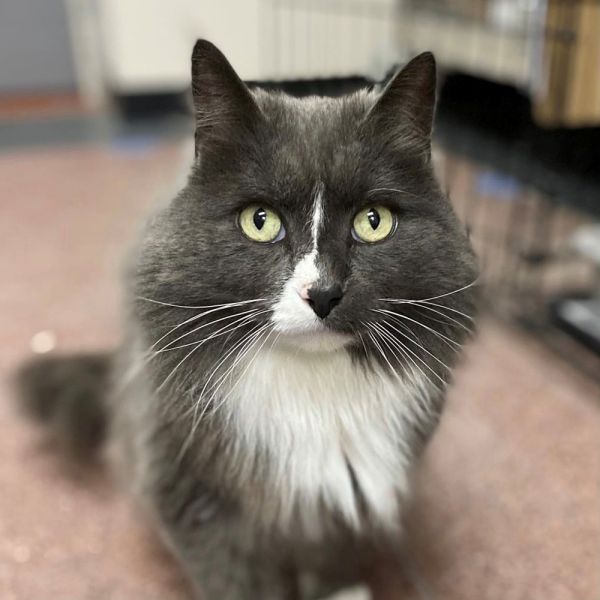 Name: Clooney
Species: Cat
Location: North Shore Animal League America, 25 Davis Avenue, Port Washington, NY
Age, Size, Sex, Breed: Baby, Medium, Male, Domestic Short Hair
Description: "Clooney is at our Adirondack Region Cat Adoption Center in Glens Falls, NY. Meet Clooney. Yes, as in George, but…" Learn more
---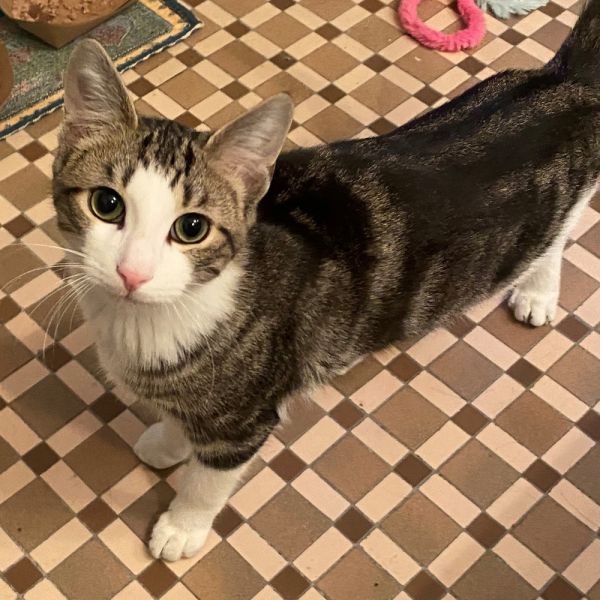 Name: William
Species: Cat
Location: North Shore Animal League America, 25 Davis Avenue, Port Washington, NY
Age, Size, Sex, Breed: Young, Small, Male, Domestic Short Hair
Description: "William is at our Adirondack Region Cat Adoption Center in Glens Falls, NY. William is a sweet-faced older kitten. He…" Learn more
---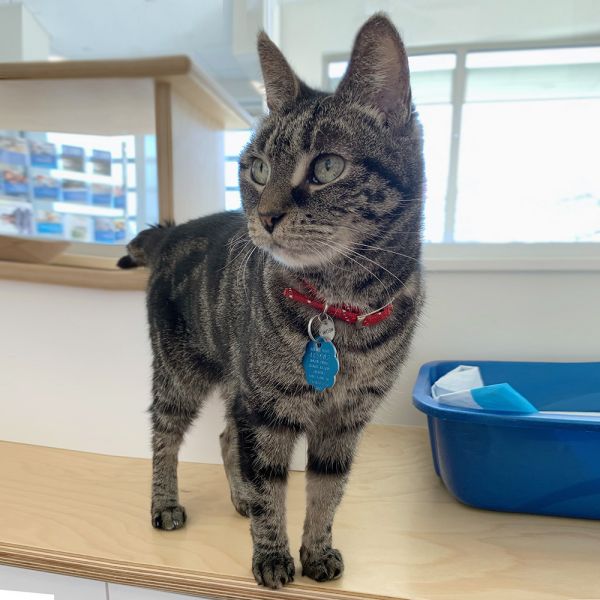 Name: Potato Bug
Species: Cat
Location: North Shore Animal League America, 25 Davis Avenue, Port Washington, NY
Age, Size, Sex, Breed: Adult, Small, Female, Domestic Short Hair
Description: "Double Adoption with Lady Bug, #BF1972 We have the sweetest pair of tabby sisters wed love to introduce you to:…" Learn more
---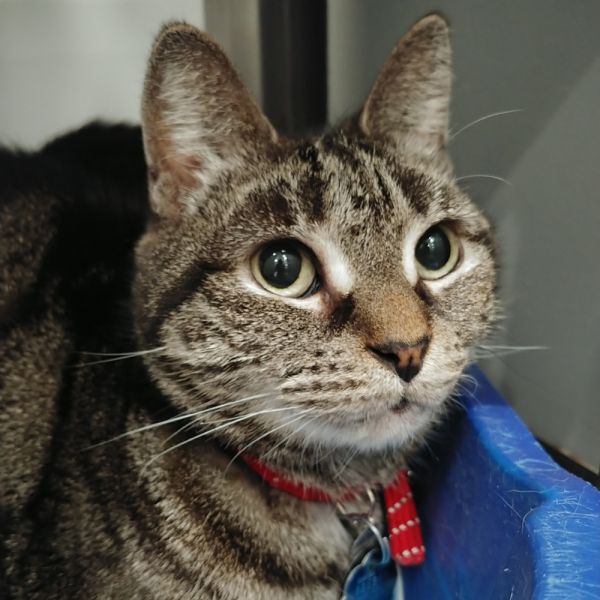 Name: Lady Bug
Species: Cat
Location: North Shore Animal League America, 25 Davis Avenue, Port Washington, NY
Age, Size, Sex, Breed: Adult, Small, Female, Domestic Short Hair
Description: "Double Adoption with Potato Bug, #BF1971. We have the sweetest pair of tabby sisters wed love to introduce you to:…" Learn more
---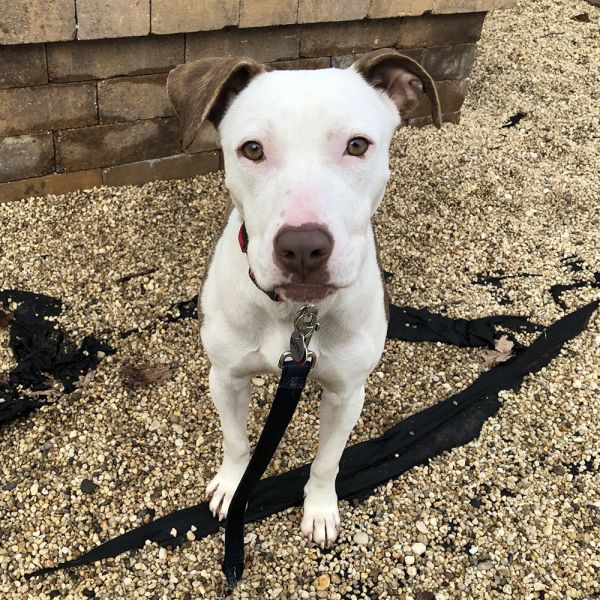 Name: Valley
Species: Dog
Location: North Shore Animal League America, 25 Davis Avenue, Port Washington, NY
Age, Size, Sex, Breed: Adult, Medium, Female, Mixed Breed
Description: "Ready to meet your new best friend? Valley is a young adult, Pittie Terrier mix rescued from Georgia. This beautiful…" Learn more
---